If you've never worked with a custom portrait photographer, you have come to the right place! All of my clients are perfectly unique in their own ways; therefore, all of my sessions and products are completely customized to meet the needs and desires of each client. Give me the opportunity to spoil and pamper you throughout the entire process and I can guarantee you'll never go back to a portrait studio in the mall or a photographer who will send you home with a disc of images to hide away in your junk drawer.
When you are ready to book your session, contact me and we'll begin with a consultation visit in person or over the phone. There is no cost or obligation for the consultation, just an hour to sit down and chat about you, your relationships, your style, your ideas, and how we'll plan to capture all of that good stuff. We'll decide on a date and finalize locations, ideas, concepts, wardrobe recommendations, and every last detail before your session. If you prefer an in-home consultation, I'm more than happy to arrange this!
Once we have completed the consultation, booked a date for your portraits, and your Client Questionnaire is completed, we will meet for your custom photography session! Come ready to have a LOT of fun, be relaxed and let me work my magic. We will either meet at an ourdoor location (of your choosing), or your home (my favorite!) If you have children joining us, don't feel like you need to pressure them to look at the camera, say cheese, or anything of the sort. We'll let them be themselves and capture them as they feel natural and comfortable.
This is probably the BEST and most important part of the process! About two weeks after the photo session, we will sit down together to look at all of your portraits as we ooh and ahh over all your amazing images (it's OK to cry). This is the first time you'll see your portraits. We will narrow down to your favorite portraits and then make all decisions in regards to your portrait order. The presentation takes about an hour to finalize your package and I'll be there to help you every step of the way. No pressure sales or lame products, just real artwork and crazy awesome portraits. I promise I'll make this as easy as possible for you.
A few weeks after your ordering appointment, I will hand deliver all of your products for you to enjoy for many, many years to come! It is my desire that your selected wall art pieces are hung properly (after all, we went through all of the work to create your amazing imagery, right?) Therefore, I will be there to help you with this part of the process as well.
Heirloom Albums
These heirloom albums are perfect for the client who decides they cannot walk away from the photo session without all of their favorite portraits. Clients have the option of Italian leather or luxury linens for the cover of their album. Clients also have the choice of matted prints or a traditional album with thick, lay-flat pages. Let me design a completely customized album for you and your family to enjoy for a lifetime.
Image Box
The glass image box holds between ten and twenty gorgeous, mounted portraits. Each matted portrait is delivered frame-ready so clients can rotate through the photos and frame or highlight individual images.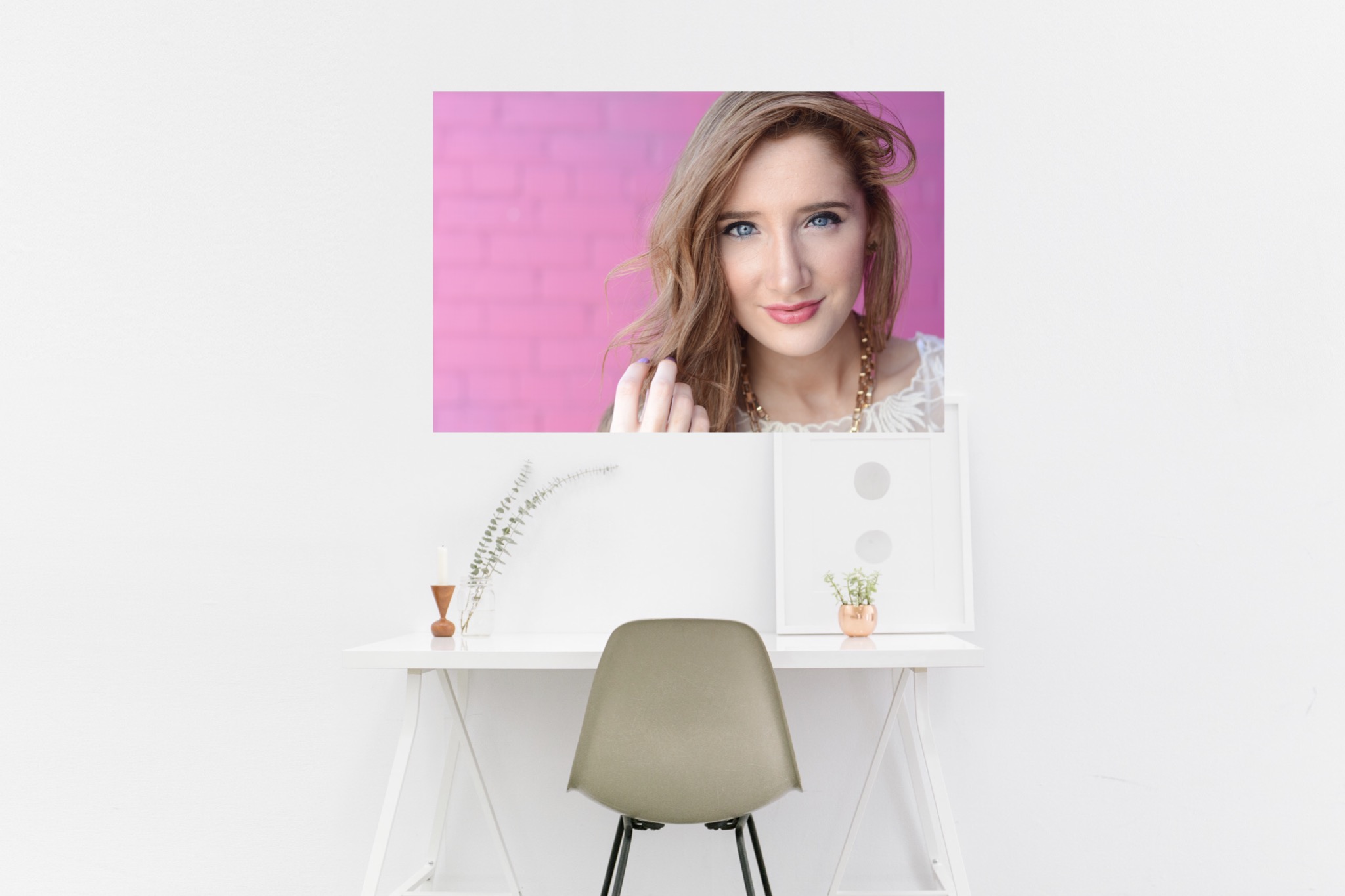 Canvas WALL ART
Whether it is a conservatively-sized 16x20 or a wall-appropriate sized 30x40, clients have several options when it comes to canvas wall art. All premium fine-art canvases are guaranteed to last over 75 years. Print your memories and enjoy them every time you walk into your home!